Ria's gorgeous flower bunting inspired me to haul out my camera and capture some flowery goodness.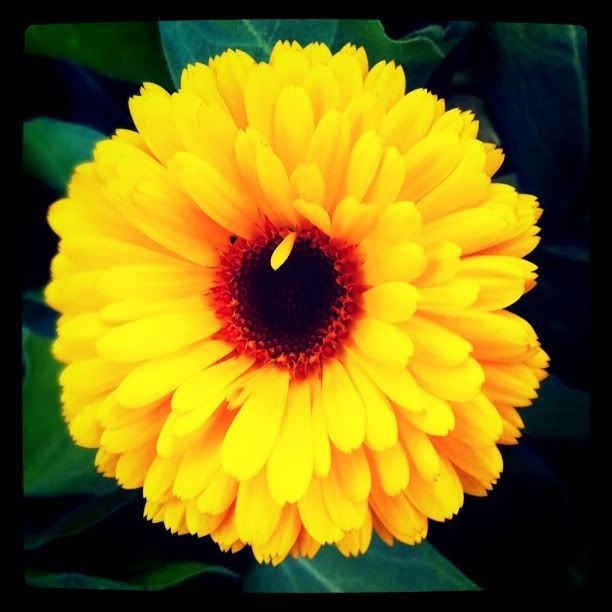 Calendula

It seems more and more difficult to concentrate on crochet when my garden is blooming and it is increasingly more difficult to remain indoors...
This little beauty is Calendula Officinalis and can be dried and used to add colour to food instead of saffron.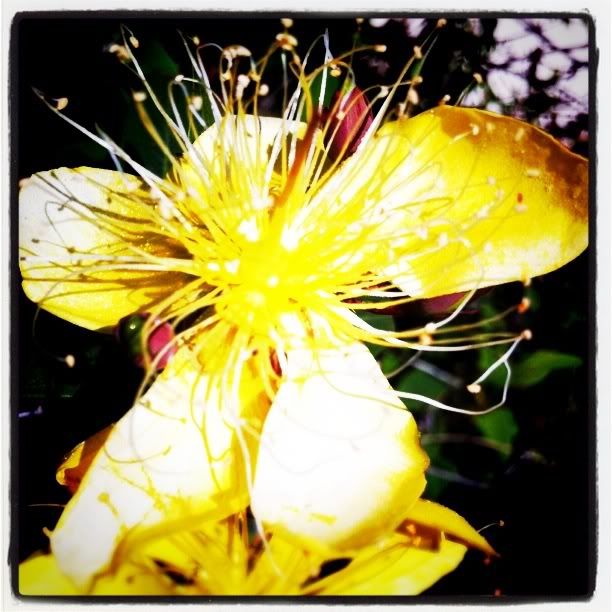 St. John's Wort
Hypericum - Nature's Anti-depressant.
I seem to be stuck in a yellow rut...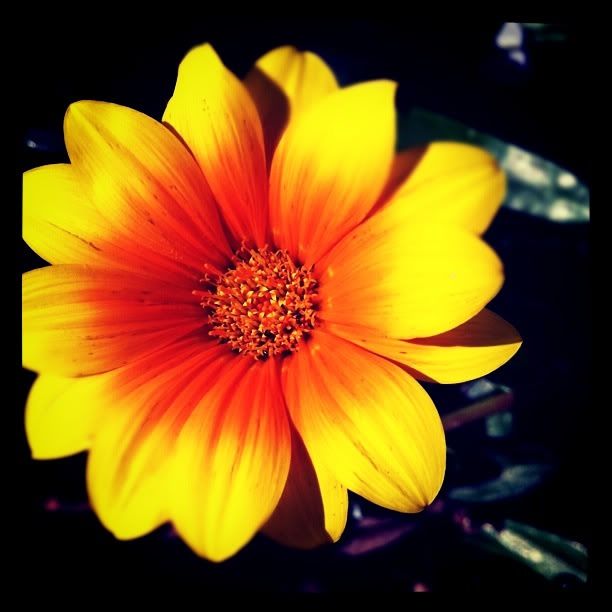 Gazania
And now finally an actual crocheted flower..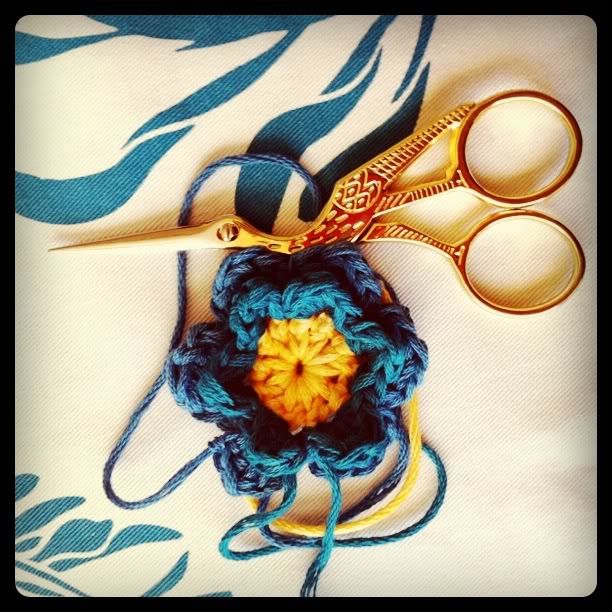 And here is my oh so cute (if I do say so myself) little Patch-Eyed Monster Alien. I just love everything about him... His odd little head, his knobbly little ears, the random colouring and his non-grin.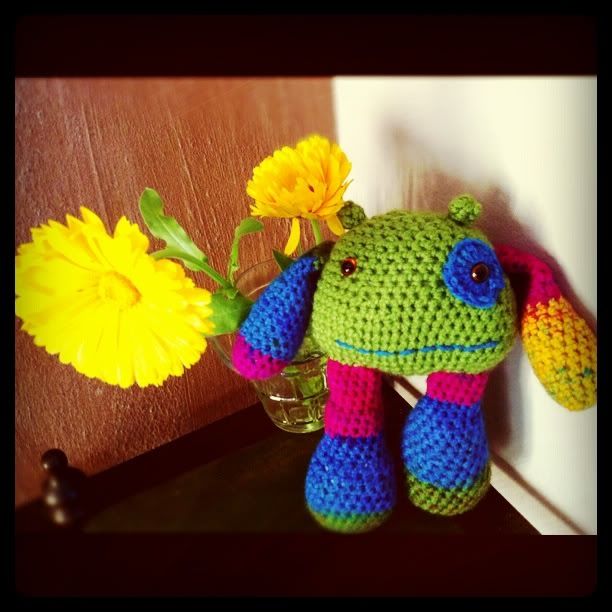 He is the reason I find making handmade toys (Amigurumi is the posh Japanese word) so fulfilling - creating a little character with your own hands. This is also why I crochet at a superspeed as I'm just itching to see how their personalities will turn out.