Verb: Talk casually, esp. about unimportant matters; chatter




1. To make (a fabric or garment) by intertwining yarn or thread in a series of connected loops either by hand, with knitting needles, or on a machine.

2. To join closely; unite securely.
Well... that's exactly what we did!
We united securely over a lovely glass of er.. pink lemonade and talked casually about very important yarny matters...
As you can see I didn't get very far with my little amigurumi-to-be. The er... pink lemonade and crochet did not enhance my "knitting" - only my "nattering". Note the position of the hook.. I am the lefty in this band of natters.
Crochet Sensei Cornelle (my "Crochet-whisperer") on the other hand was ultra productive and made this lovely potholder.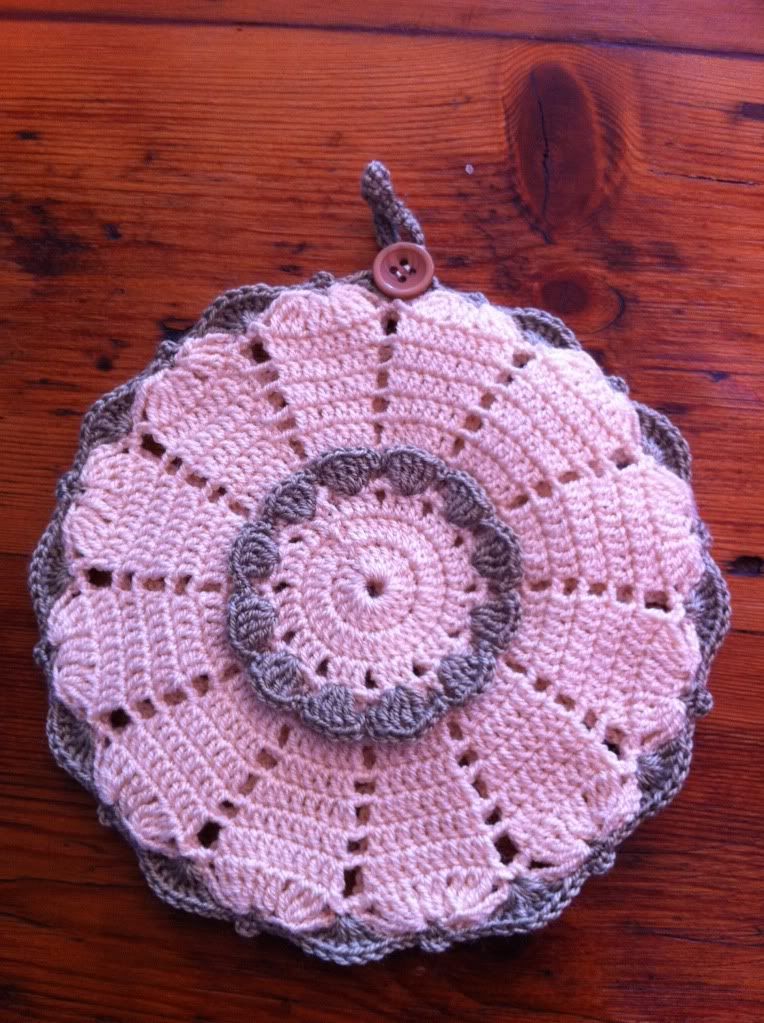 And some gorgeous flower bunting: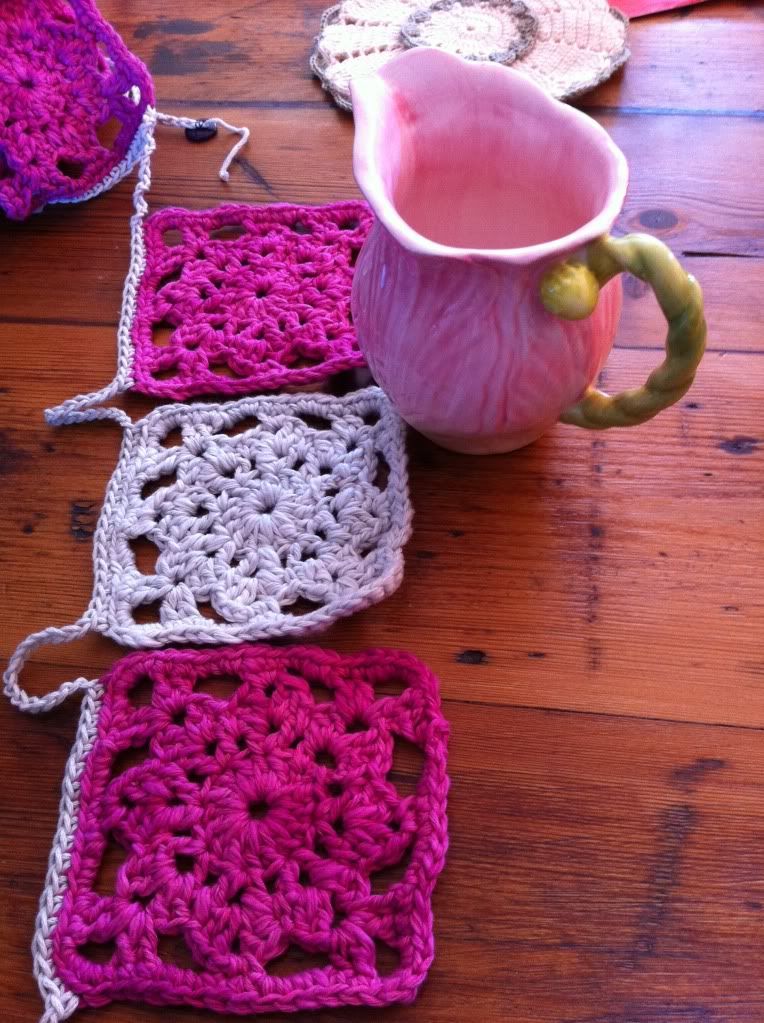 She also made some lovely chrysanthemum brooches, but I was enjoying the nattering and the "lemonade" too much to bother taking pictures.
(Definitions from
http://www.freedictionary.com/
)
PS: I played around with the layout of the blog - again. I would love to get some comments and feedback. Yay or a big fat Nay?